The Karen people are persecuted, especially harshly since the coup in 2020, by the Burma Army government of Burma (Myanmar) yet they are passionate about education as a path to safety, independence and global inclusion. Due to the severity of current attacks by the Burma Army, and their targeting of civilians and schools, many students in Karen State attend school in the jungle, often in bomb shelters. Through our network of Karen leaders, the school supplies we provide will reach students regardless of where they are attending school.
Hundreds of thousands of Karen people have crossed the Burma (Myanmar) border into Thailand to escape horrific persecution by the Burma Army junta government. Nearly 200,000 have been resettled by the United Nations (UNHCR) to countries around the globe, more than 100,000 of those in the USA.
The Karen people residing in isolation in the seven refugee camps are surviving on sustenance rations of rice, salt and fish paste (fermented fish). They are not allowed to leave the camps for employment to provide for their families and it is not safe to return home to Karen State in Burma where atrocities of ethnic persecution persist. Many of these people have no home to return to in Karen State after the Burma Army destroyed their villages and farms to build roads, hydropower facilities and mining assets. 
Many thousands of Karen people in Karen State have been displaced from their homes by Burma Army bombings and ground attacks on innocent civilians. There are several makeshift internal camps deep in rural jungle locations where thousands of IDPs (Internally Displaced People) live in extremely challenging conditions with minimal outside support.
Education is critical for the safe and successful future of the Karen people, however resources and funding are extremely limited and diminishing. Even basic school materials are in limited supply or even unavailable for many children. No less than 100% of your donation to Project KARE is used to purchase educational materials and resources for Karen students and teachers in Karen State.
We deliver funding for supplies requested specifically by the schools. Most commonly – pens, pencils, notebooks, A4 copy paper and sports equipment. We also fund construction, thanks directly to the gifts of major donors, of schools, libraries and boarding houses.
More information available at:
Karen News – March 2019 – Burma Army Attacks, Displaces 300 Karen Villagers as Suu Kyi Tours Karen State.
253 families including 864 women and 856 men, and 417 children under the age of 5 in Mutraw district, Karen State have been forcibly displaced by armed conflict as fighting escalates due to the expansion of the Burma Road. The clashes have taken place despite a ceasefire pact, as many attempt to escape indiscriminate gunfire and shelling by the Burma Army in KNU controlled areas in early February.
Karen News – Difficult to stay, Difficult to go home – Refugees on the Thai-Burma border are finding it difficult to stay, difficult to go home as funding cuts to refugee camps have left over 100,000 displaced people to choose between trying to survive in difficult conditions and returning to a country not ready to receive them.
FoxNews.com World – Burma's Karen refugees face dwindling aid, struggle with depression and suicides – August 2018
KESAN Channel – The Nightmare Returns: Karen Hopes for Peace and Stability Dashed by Burma Army's Actions – March 2018
Karen Women Organization (KWO) – Background of Karen People
Karen Culture and Social Support Foundation – Karen Refugees – where are they and why are they refugees?
Help Without Frontiers – The Persecuted Minorities in Burma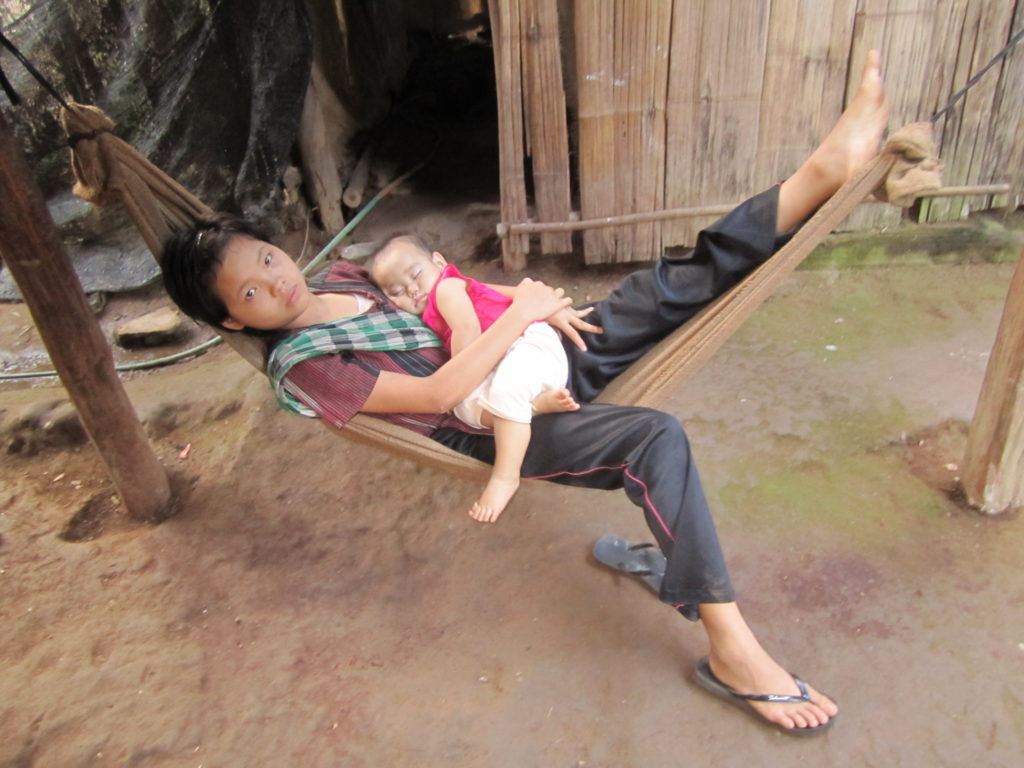 Additional Resources:
Refugee Camps (Burma Link)